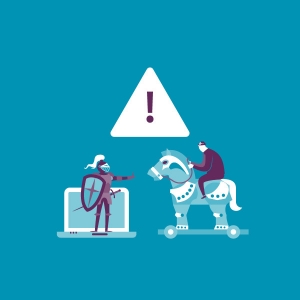 We've put together an overview of GDPR to help you to understand what it is, how it might affect your business and ultimately what action you need to take to be compliant.
If you collect, process, store or use any type of personal data then the new GDPR rules apply to you. But wait...even if you don't think it applies to your business you might be surprised to find that it actually does.
No matter how small you are, you have to comply!
GDPR will affect every organisation in Europe that handles personal data of any kind. It will also affect any company that does business in the EU. Keep reading to be 100% sure whether you need to take action or not!
What Is GDPR?
The new General Data Protection Regulation (GDPR) is Europe's new framework for data protection laws and is a comprehensive reform of the EU's 1998 data protection regulation. It has been developed to strengthen and unify privacy rights and data protection within the EU.
GDPR will come into force on May 25 2018. That's just 7 months away! It will change how both businesses and public sector organisations can handle personal data.
GDPR will bring data protection law up-to date to reflect todays societies behaviours and values. If you are a business owner or an IT decision maker, you should start thinking about compliance now.
Does GDPR Affect My Business?
If you are handling personal data, yes! You need to understand everything about any personal data that comes into contact with your business. The introduction of the GDPR means that every piece of personal information held by your business needs to be identified even if it's on a smartphone, tablet or other mobile device and also any data that is stored in the cloud. It doesn't end there, it's much more comprehensive but this 12 Steps To Take Now is a great starting point to find out more.
But What About Brexit?
Regardless of the outcomes of the Brexit deal (or no deal!) the changes will still apply. The UK is implementing a new Data Protection Bill which pretty much includes all the provisions of the GDPR. There are some small changes but the UK law will be largely the same so don't wait until the Brexit deal is done, you will need to be compliant either way.
What Should You Do To Make Sure You Comply?
There are lots of things that you might need to do to be compliant and it depends on a lot of factors so we would rather you Just Ask Eden if you want any help or advice.
What Are The Consequences If I Don't Comply?
The implications are complex and the potential penalties for non-compliance of GDPR are severe. There will be:
Higher fines and a broader range of powers for national data protection authorities
Stricter rules for acquiring and retracting an individuals consent
Stricter breach notification rules
The Information Commissioner will consider penalties:
Where data loss has occurred
Encryption software has not been used to protect the data
They recommend portable and mobile devices:
Should be protected using approved encryption software
Clearly non-compliance of GDPR is a very-high risk issue!
So What Do I Do Now?
Take The Compliance Test This will give you a good understanding of where you're currently at. Speak to a member of our team on 0113 8921115 to see how we can help you and your business to be GDPR compliant.
The full regulations can be found here.