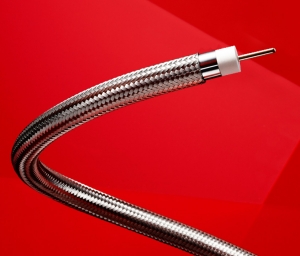 In an ever-developing world of technology, it's extremely important to have an internet connection that you can trust and provides the speed and functionality to allow your business to develop. Running Virgin's next generation of optical fibre cables can provide a connection more than three times faster than the next fastest widely available broadband, giving your company the bandwidth to become faster and smarter than ever before.
Eden are registered Virgin Media Business Partners and can help you open up a whole universe of possibilities for your organisation by connecting you with Ultrafast broadband. Please read on for more information or contact our team with your full business address, postcode and landline number. Call 0113 892 1115 or email ultrafast@justaskeden.co.uk
How Fast Can You Go?
Enter your details here to find out if Virgins Ultrafast Business Broadband is available for you!
How much #VOOM do you need?
For a digitally ambitious business, it's not about whether to go ultrafast or not. It's about how ultra you want to be.
50Mbps, 100Mbps, 200Mbps and 300Mbps options are available with unlimited usage, a business-grade WiFi router and no added line rental...all from only £30+vat/month.
Push your boundaries as far as you want with cloud apps, analytics, the Internet of Things, Artificial intelligence. Zap through the usual day to day jobs and fast-track essential tasks. Use full-strength video to get closer to customers and collaborate effortlessly with voice and video. Take file-sharing and screen-sharing to the next level and unleash your web content with unlimited creativity and invention.
And what about all the general housekeeping your business depends on? The critical updates and backups? Well, Ultrafast has the legs to keep everything in perfect sync, without an egg-timer in sight.
What's included with your broadband connection?
When you take out a fibre-optic business broadband connection with us, you'll get:
An always-on fibre business broadband connection with speeds up to 300Mbps.
Unlimited service usage with no caps on usage, no monthly download limits and no extra charges.
More capacity with no network controls during normal business hours (8am-6pm Monday to Friday).
Wireless internet with our wireless router optimised for ultrafast speeds.
Easy access to your bills through our online e-billing portal.
A business-grade SLA.
24/7 support via a free 0800 number.
A free fixed IP address upon request.
A team of engineers who will make sure your broadband is set up and working from day one.
| | |
| --- | --- |
| Up to 300Mbps | £ 80 a month |
| Up to 200Mbps | £ 50 a month |
| Up to 100Mbps | £ 40 a month |
| Up to 50Mbps | £ 30 a month |
Time to review your Broadband & Landlines?
We all take time to check our household & business utilities and bills but when was the last time you reviewed your business connectivity? Eden are offering a FREE audit. Simply email a copy of your latest bills to audit@justaskeden.co.uk and one of our experienced Account Managers will be in contact.