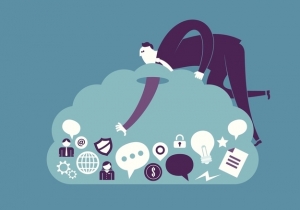 If your organisation hasn't already moved to "the cloud" it is inevitable that they will eventually! This post will tell you what businesses really need to know and help you get the facts about moving your business to the Cloud.
This is the third and final instalment of our cloud myth-busting!
See "Part 1" HERE!
See "Part 2" HERE!
MYTH 7
Email isn't any simpler in the Cloud!
THE TRUTH
By moving your business email to the cloud you can rest easy, knowing that the experts who created the software are taking care of the tricky maintenance, while your team keeps control of your company's capabilities and of how your employees use features. You can spend more time on the core operations that build business value rather than keeping up with persistent hardware maintenance.
Software updates and fixes are delivered automatically as soon as they are released, and Exchange Online is always first in line for updates. Although the management and updates are fully automated, you are still in control when you need to be with the Exchange admin centre.
With Office 365 you have many options, so we have created a clear plan comparison chart, where you can explore which option (including Exchange Online options) might be best for your company. Register HERE to get your free copy!
DID YOU KNOW – Microsoft Office 365 and other licenses are now available to purchase via Eden on monthly flexible 'per user' subscription. Scale your license count each month to fit your requirements. Email andy@justaskeden.co.uk for more information.
MYTH 8
Continuously updating Office 365 will break my critical business applications!
THE TRUTH
A lot rides on your employees being able to use business critical apps and add-ins with Office. Microsoft are committed to compatibility with the tools you already use with Office 365. They do that by:
Offering the same worldwide standard of desktop applications with the familiar tools you know and love, including Word, PowerPoint, and Excel.
Working hard to ensure updates do not impact areas that would impact other software applications. For example, for the past 2 years, monthly releases of Office 365 have not resulted in object model or API changes. If your business critical solutions work with Office 2010 or Office 2013 today, chances are they will work with Office 365.
Collaborating closely with leading software vendors, providing them tools and early access to ensure that their solutions that work with Office continue to work with Office 365.
Helping you avoid compatibility issues with guidance and best practices for update management and development.
Enabling side-by-side installs of Office 365 ProPlus and your older versions of Office, which gives you the time needed to remediate any issues.
Want to learn more about Office 365 and which plan is right for you?

Licenses start from as little as £2.50 per user per month.

Request a free copy of the Eden Office 365 Comparison Chart HERE!
MYTH 9
Skype and Skype for Business are the same product!
THE TRUTH
Skype that you use at home is great for a small number of users and is free to use, unless you want to buy credit to make calls to landlines and mobiles. Skype for Business lets you add up to 250 people to online meetings, gives you enterprise-grade security, allows you to manage employee accounts, and is integrated into your Office apps.
Skype for Business integrates with Office 365, boosting productivity by letting people connect on their terms. Employees can make and receive calls, give presentations, and attend meetings from one application - from anywhere - as long as they have an Internet connection. For example,
employees can:
Instantly see when someone is busy or available.
Start an instant messaging session by double-clicking a contact name.
Share a desktop during a meeting.
Invite outside partners to join a meeting via a full-feature web conferencing experience.
Integrate video through a webcam for a call or a conference.
With Skype for Business, you don't need to have a dedicated administrator to run servers or invest in additional infrastructure. As a part of Office 365, Skype for Business offers user's new features, upgrades and patches as soon as they are ready. Skype for Business and the consumer version of Skype can also be federated so that communication is possible between platforms. Skype for Business service is supported around the clock. Of course, your IT team will have to manage settings, access, and security, but Microsoft handle the rest.
CONCLUSION
When you are busy managing disconnected systems, applications, and data with inflexible and slow systems, and taking flak from employees demanding access to the corporate network and to new tools, it's hard to squeeze in even a few minutes to keep up with new products and evaluate everything you hear. But now you have a better understanding of the productivity and collaboration that Office 365 provides.
Feel free to share this with colleagues who need help separating fact from fiction when it comes to Office 365. It's good to be on the same page, and you'll save time by not having to argue about these myths.
SIGN UP to stay in contact with our Eden Team! There will be more information coming very soon covering all the technology areas we have expertise in.