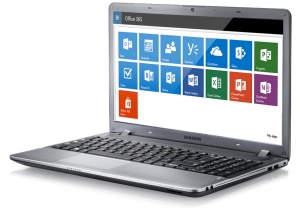 Most business owners and companies KNOW that moving to "the cloud" is inevitable. Microsoft claim that, "By 2020, an average of 78% of small and medium businesses will have moved to the cloud".
Businesses will agree that the agility and cost saving that comes with moving to the cloud is attractive. But with a bewildering amount of contradictory information floating around on the internet, not many really understand exactly what the move means or what it entails.
In the second instalment of our Cloud Myth-busting, we help you get the facts you need when considering moving your business to the cloud.
See the first three myths HERE!
MYTH 4
Cloud migration is too much for my business to handle!
THE TRUTH
When you start considering how to move petabytes of data to the cloud (1 Petabyte = 1,000,000 Gigabytes!), it's easy to see why some people think "going cloud" is too much of a challenge. While we're not going to pretend that it's the simplest of operations, like most things, with some careful planning and preparation, the whole process can be completed with minimal disruption or downtime.
We can help you every step of the way with information and tips on firewall configurations, migration possibilities and a phased approach for hybrid setups. There are several paths you can follow and in most cases you can use your existing tools and processes
Microsoft provide an array of online tools to help you too. The best place to start is with video guides to getting started with Office 365.
Eden also have information on how to set up Office 365, where you can learn more about each application as well as find tips on how to get your teams excited to use Office 365.
COFFEE BREAK – Watch this video guide provided by Microsoft to see how easy it is to get started with Office 365! Finding the right product and flexible subscriptions is even easier with Eden!

Email andy@justaskeden.co.uk or call 0113 892 1115 for more information.
MYTH 5
I have to move everything to the cloud. It's 'all or nothing!'
THE TRUTH
While early cloud supporters proclaimed the cloud as the holy grail, no one really advocated fork-lifting your entire enterprise to the cloud over the weekend. Most implementations start with a hybrid approach, moving a single application like email, and growing from there.
The hybrid cloud creates a consistent platform that spans data centres and the cloud, simplifying IT and delivering apps and data to users on virtually any device, anywhere. It gives you control to deliver the computing power and capabilities that business demands and to scale up or down as needed, without wasting your onsite technology investments. Many companies are moving productivity workloads to the cloud, the path for each is different and the time it takes for those migrations varies.
Eden can help you move workloads such as file sync and share (OneDrive for Business or similar Cloud Backup products) or email (Exchange) first, then help you figure out the right long-term plan for more difficult or larger projects.
MYTH 6
Corporate spies, cyber-thieves, and governments will have access to my data if it is in the cloud.
THE TRUTH
This is a top fear many businesses have about the cloud, but it's unfounded. Your internal IT team or your support partner manages access, sets up rights and restrictions, and provides smartphone access and options. Your company remains the sole owner. You retain the rights, title, and interest in the data stored in Office 365.
Microsoft operate under several key principles when it comes to safeguarding your data:
Your data is not 'mined' for advertising or for any purpose other than providing you services that you have paid for.
If you ever choose to leave the service, you take your data with you.
Privacy controls allow you or your support partner to configure who in your organisation has access and what they can access.
Extensive auditing and supervision prevent admins from unauthorised access to your data.
Microsoft say "Strict controls and design elements prevent mingling of your data with that of other organisations. Our data centre staff do not have access to your data. Additionally, we offer 99.9% uptime via a financially backed service level agreement. If a customer experiences monthly uptime that is less than 99.9%, we compensate that customer through service credits."
Microsoft is the first major cloud provider to adopt the world's first international standard for cloud privacy. The standard establishes a uniform, international approach to protecting privacy for personal data stored in the cloud. It reinforces that:
• You are in control of your data.
• You know what's happening with your data.
• We provide strong security protection for your data.
• Your data won't be used for advertising.
The final three myths will be busted very soon! SIGN UP to stay in contact!
Learn More About Office 365 - Licenses start from as little as £2.50 per user per month. To receive more information and find out about our current offers please follow the link HERE and one of our Account Managers will be in contact.