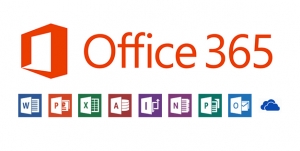 Most business owners and companies KNOW that moving to "the cloud" is inevitable. This post will tell you what small and medium-sized businesses really need to know.
Businesses will agree they need the extra agility and cost saving that comes with moving to the cloud. But with a bewildering amount of contradictory information floating around on the internet, not many really understand exactly what the move means or what it entails.
This guide will help you!
When considering products such as Office 365 to power your organization, you need to know the facts. Your business depends on it, so here are our first few myth-busters…
MYTH 1
Office 365 is just Office tools in the cloud and I can only use it online!
THE TRUTH
Office 365 is a suite of cloud-based productivity services, which can include:
Office 365 ProPlus or Office 365 Business - the Office desktop client you already know and use, including Microsoft Word, Excel, PowerPoint, Outlook, and OneNote, with the added benefit of being licensed, deployed, and updated as a service. These applications are installed on your device, so they're available even when you are offline. Plus, you have the option to store data in the cloud.
Exchange Online for emails & calendars.
SharePoint Online and OneDrive for Business, widely used for collaboration, websites, workflows and enterprise file syncing and sharing.
Skype for Business, providing voice, IM, meetings and presence.
Yammer for social collaboration.
DID YOU KNOW – Microsoft Office 365 and other Licenses are now available to purchase via Eden on monthly flexible 'per user' subscription. Scale your license count each month to fit your requirements. Email andy@justaskeden.co.uk for more information.
MYTH 2
Keeping data on-premises is safer than in the cloud!
THE TRUTH
Industry specialists say that it's becoming increasingly clear that your on-premises systems aren't
inherently more secure than they would be in the cloud. Many companies are routinely hacked and don't even know it. Security has grown into a full-time job with experts requiring hefty salaries. Microsoft hire the best and brightest when it comes to thwarting security breaches and, have the scale most companies can only dream about.
To keep Office 365 security at the pinnacle of industry standards, a dedicated security team uses processes such as the 'Security Development Lifecycle', traffic throttling and preventing, detecting, and mitigating breaches that many companies don't have the resources to ensure. Microsoft Office 365 also has a 99.9 percent financially backed uptime guarantee.
To learn more about Office 365 security & compliance speak to the Eden Team on 0800 118 5060.
Learn More About Office 365 - Licenses start from as little as £2.50 per user per month. To receive more information and find out about our current offers please follow the link HERE and one of our Account Managers will be in contact.
MYTH 3
If our data moves to the cloud, our business will no longer have control over our technology!
THE TRUTH
When you move to the cloud, headaches and time spent maintaining hardware and upgrading software are significantly reduced. Now you and your team can focus on the business rather than being a repair service. You have more time to spend improving business operations and launching agile initiatives.
If your current IT support is outsourced, you will see a reduction in the need for onsite resource, and therefore, reduced support costs.
Instead of spending ever-larger portions of your capital budget on servers for email storage and workloads, you can think strategically and support business managers in a much more agile fashion, responding to their needs quickly.
Three more myths will be busted very soon! SIGN UP to stay in contact!