We've put together a quick and easy guide which answers common questions that arise when you're looking for a new VoIP phone system.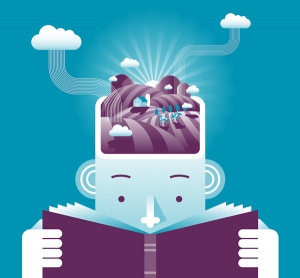 We've put together a quick and easy guide which answers common questions that arise when you're looking for a new VoIP phone system. It's actually quite an easy process once you know exactly what functionality you need.
Phone systems have been installed in offices of all different sizes for more than 40 years, providing a vital service to the business. Since then, telephone call handling has matured to become intertwined with the day-to-day process of running the business. Practices vary by country or region, and are predicated on a traditional office culture and user expectations of how to manage office communications between customers, workers and managers.
The average business phone system lasts anywhere between six and eight years, after which the system is either out of maintenance or is lagging in features, often to the extent that it is hurting the performance of the business. Businesses that need to upgrade their existing phone system will find a huge array of new solutions available compared to seven or eight years ago.
What do I need from my next system?
It's easy to simply go out and buy a like for like replacement for your phone system, but doing so would mean you are missing a golden opportunity to bring a range of powerful new capabilities into your business.
Before you start looking at different phone system options, think carefully about what you need in your next phone system, have you thought about the following:
Missed Calls - How many calls do you miss because the call either goes to someone who is out of the office or all the lines are busy?
Disparate Systems - Do you have different systems in different locations?
Infrastructure Maintenance - Is your phone system a vital organ in your business and, if it goes down, so do you?
Fluctuating/Fraudulent Expenses - Do you want to avoid hidden costs?
Enterprise Usage - Does the phone system deliver the professional image you want to portray?
If you've identified with some or all of these questions, you are not alone. They are some of the most common issues we see today in the business world when it comes to replacing a phone system. You will need to prioritise these questions into the ones that are most important for your business to ensure you choose the right product.
Eden have years of experience when it comes to specifying, installing and maintaining VoIP systems and are on hand to assist with this process. You can also download our full whitepaper here which has lots more help and advice to help you make the right choices when moving to a new business phone system.
If you are looking to purchase a new phone system, please feel free to contact us for any advice or for a FREE demo.
Call Richard Kennedy on 0113 892 1115 or email ask@justaskeden.co.uk.