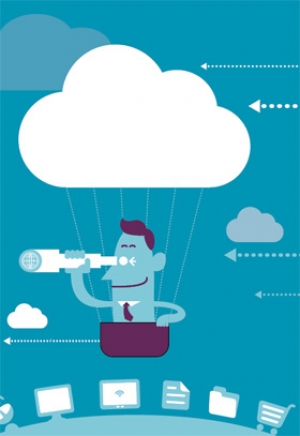 It's that time of year when everyone starts talking about the top IT trends for the forthcoming year. We've seen a number of articles flying around on the world wide web including this one from Gartner.
But we've decided to put together our own list based on what we have seen from our customer base. So here's Eden's Top 5 IT Trends For 2018:
SIM Only Mobile Contracts – Since 2013, there has been a slump in mobile phone replacements in the UK when on average, upgrades were made every 20 months. According to Dixons Carphone people are now waiting longer to upgrade and on average are waiting 29 months til they take the plunge. There are a number of factors for this but technology plays a big part. When a new phone is released these days, be it Android or iPhone, often there is little new technology to get excited about. The good old days when people upgraded every year have definitely passed. The annual sales growth of smartphones between 2009 and 2013 was 50%. This has turned into 2.5% growth in 2016 and was predicted to be just 1.7% in 2017 according to this report from the IDC. As businesses continue to hold the purse strings tight, not upgrading employees mobile phones just for the sake of it can have a positive impact on their budgets.
Refurbished Mobile Devices – Leading on from trend number 1 we have seen an increase in businesses (and of course consumers) purchasing refurbished mobile devices. Coupled with a SIM only contract, again it is an excellent way for businesses to save money. As an example we have a refurbished iPhone 7 (32GB) in stock priced at under £400 whereas buying a new one will set you back almost another £200.00. If you have numerous mobile phone contracts in the business the savings will really add up.
GDPR – Yes we know! You've probably seen this acronym a million times but 2018 is the year of GDPR. The legislation comes into force on the 25th May 2018 so between now and then expect to see the acronym a million times more. We won't bore you too much here but if you deal with personal data then its probably a good idea that you read this article that we put together – What Is GDPR, Does It Affect My Business And What Action Do I Need To Take To Be Compliant?
Moving to 1 Supplier – It's easy to get carried away when buying IT products, services and support contracts and before you know it, you've got a list of suppliers as long as your arm! It is much more effective to have 1 supplier for all your IT needs. And this is something we are seeing more and more of. Last year we carried out several IT audits for businesses that wanted to reduce their IT supplier list. If you have 1 company looking after all of your IT & Telephony requirements they will really get to know your business and will be able to recommend better solutions, point out where services aren't being utilised and offer advice, which will undoubtedly save you money and make your business more efficient. But lets not forget the fact that just having 1 number to call makes life a lot easier!
Hosted Telephony/VoIP – Based on the growth we saw towards the end of last year and the conversations we've already had this year we really think that Hosted Telephony/VoIP will continue to grow this year. As Internet speeds are increasing and businesses start to trust more in Cloud Services, Hosted Telephony becomes a more viable option for those that have so far resisted migration. Especially as BT will turn off their ISDN network in 2025 which means that everyone will need to migrate to an IP network. Because of this, we expect to see a gradual upsurge in Hosted Telephony as businesses existing ISDN contracts come to an end.
We hope this article has been of use to your business and if you have any IT or Telephony questions please contact us.