Eden are excited to announce their partnership with Wildix, the first Telecommunications vendor to provide a web-based Unified Communications and VoIP PBX system to manage internal and external communications.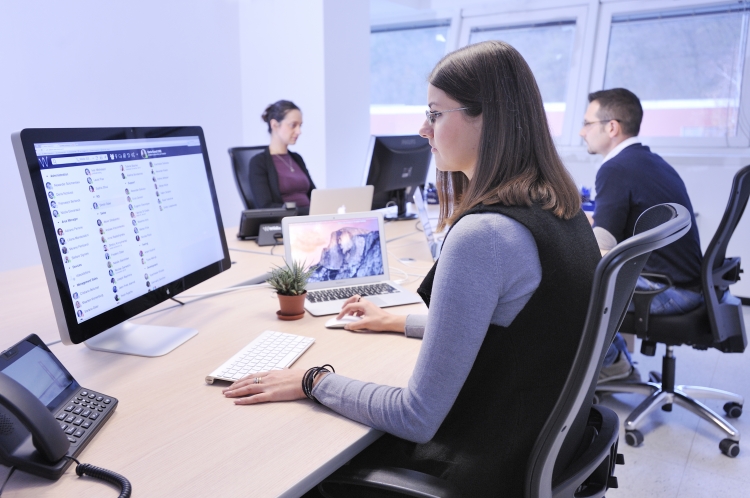 The partnership will enable Eden to provide a whole host of telecommunications features to their customer base, from a standard VoIP phone system right through to video conferencing, screen sharing, call management and reporting.
As more and more businesses are adopting flexible or remote working for their staff, the need for a communications platform to enable this type of working increases.
Andy Payne, Director at Eden explains why they are so excited to partner with Wildix. "I have worked in the telecommunications industry all my working life and we are always hearing of the 'next big thing'. Some years ago, the words 'Unified Communications' were first mentioned. Soon enough every Telecommunications vendor and distributor were claiming to have the latest and greatest solution for 'UC'. Granted, the vendors that were pushing their products were – in most cases – supplying products that provided some of the services required for a full UC proposition, but not a complete package.
At a recent event, I had the pleasure in meeting the Wildix team and viewing a demonstration of their products. This was the first time I saw a full Unified Communication product using one license with no add-on requirements. Voice, Video, Messaging, Collaboration, all at the click of a screen or a mouse. Out of all the demonstrations I have seen, I felt like I had found a product that every organisation could benefit from...Unified Communication is finally here!"
Eden are at the beginning of their journey with Wildix, but the handful of customers that have seen the product are seeing the benefits of this solution for their business.