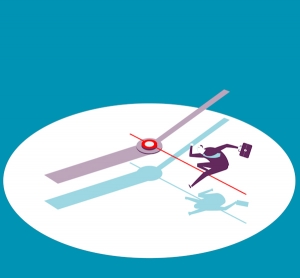 Nearly 80% of companies are not ready for GDPR
It's no secret that on 25th May 2018 the way we handle personal data will change.
If it affects you, you will need to start thinking about compliance NOW!
We put together this overview of The General Data Protection Regulation (GDPR) back in October to help you understand more about GDPR. It will affect every organisation in Europe that handles any kind of personal data. It will also affect any company that does business in the EU. The rules are complex and fines for non-compliance are significant (up to €20 million).
A new survey conducted by independent analysts IDC found that most European SMB's are unprepared for the GDPR and found that the understanding of the new regulation remains low.
That's why we thought as it's just over 3 months 'til GDPR day, this Compliance Checker from one of our Partners Eset, might come in useful. It will ask you 15 multiple choice questions and provide you with a score at the end with an option to receive a full report which will give you a more comprehensive insight into your next steps.

If you have any questions about GDPR our team are just a phone call or email away.