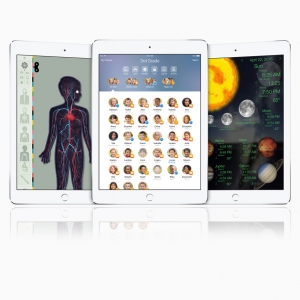 Apple have a planned iOS 9.3 software update which contains a range of impressive additions which will, according to Apple themselves, "make it even easier for schools to put devices where they'll have the greatest impact — in the hands of students." These features include:
Shared iPad for Students
New Classroom App
Apple School Manager
Managed Apple ID's
With this update, Apple has really 'beefed up' its charge into the education channel. The benefits of these new features certainly sound attractive and after a closer look at the update we are certainly excited to see how they are put into practice once it is officially launched. Eden support many schools with a range of iPad solutions including repairs, servicing, product tagging and device management and this iOS update seems certain to simplify all their setup and administrative issues.
To see the whole story please visit our Repair Centre site by clicking here!