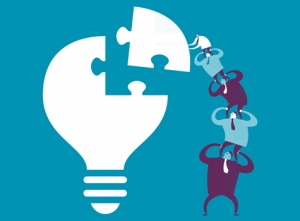 Almost exactly one year ago, Eden decided to partner with Plan.com, a new venture into the world of Mobile contracts built by industry specialists.
Plan.com have taken the view that the traditional approach to B2B Mobile contracts is 'archaic and outdated'. Their award-winning portal allows Eden to create bespoke customer tariffs and plug straight into the mobile network. Whether you require cash upfront for Handsets, you want to reduce your ongoing monthly bills OR you want a mixture of both, Eden now have the tools to hand that allow bespoke packages to be built with simplicity and flexibility.
Eden recently attended plan.live, an event held by Plan.com to celebrate their successful first year and to launch a new portfolio of products to allow their partners to offer other services with the same flexible concept.
As well as competitive and bespoke packages for Mobile billing, Eden will now offer the new services from Plan.com which will include Fixed Line billing, Fixed and Mobile Connectivity, VoIP Telephony, Device Recycling, Apps (Microsoft products such as Office 365) and IoT (Internet of Things).
The ability for Eden to work with our customers to provide these services on one consolidated monthly billing platform is a prospect that has not been approached in the past. Plan.com are changing the way Eden can engage with our customers.
Contact Eden today to discuss your requirements and find a solution and package that fits your future plans. 0113 892 1115 or email ask@justaskeden.co.uk.